The Vortex CUP is a 1vs1 tournament for professional ESO PvP players (PS4 EU EXCLUSIVE). Organizer of the tournament is DragooX with his PvP guild Vortex. If you want to join, send a whisper to "DragooX-" in ESO.
Next Tournament: 
Grand Prize: ???         Second Prize: ???             Third Prize: ???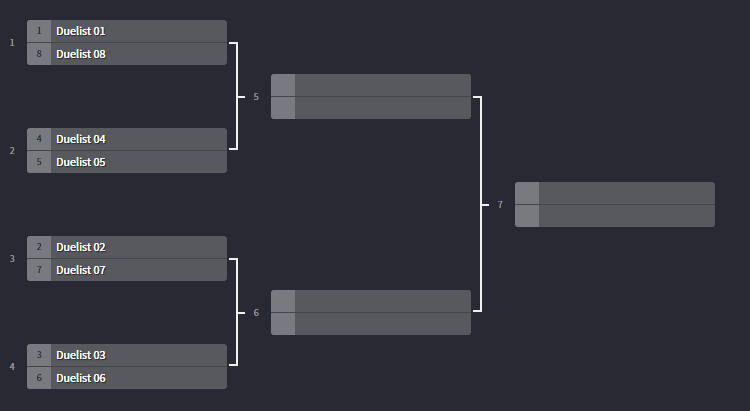 Basic Rules
Banned Sets I
Banned Sets II
Banned Skills
Banned Items
Basic Rules
So that the fights don't get boring and take too long, there are some rules that take care of that.
Maximum Fight Duration: 5min
Special Point System: Everytime you drop the health of your enemy below 20% u get 1 Point / under 5% 3 Points (This system is only important if the fight is not decided after 5 minutes.)
BANNED: Check the Banned Sets/Skills/Items if you use anything of this you are disqualified!
MAX HEALTH CAP: 28K Health is cap!
CP & SKILL Changes: because there is no 100% way to control that no one change his CP to optimize it for his enemy (for example Resistance CP), we won't say the names of the enemies. So they have no time to prepare for the fight. #befair #DontSnake
If you are 3min late for the fight you will be automatically disqualified.
The instructions of the organizer and the moderators must be followed.
A little beef is allowed, but don't go too far! It's a game 😉
Banned Sets I
Banned Sets II
Banned Skills
Banned Items